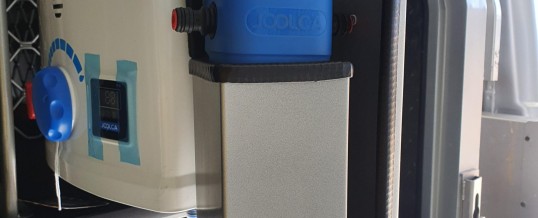 Enjoy an instant warm shower at the flick of a switch with the Joolca HOTTAP.
We are now offering the Joolca HOTTAP water system and shower tents to all new campers.
If you are already a Tailgate Camper owner please contact us if you would like a Joolca fitted.
We think the HOTTAP is so good that they should be available to all campers, so give us a call to order one, and we'll post it to you for free.